Profile of Naoko Ito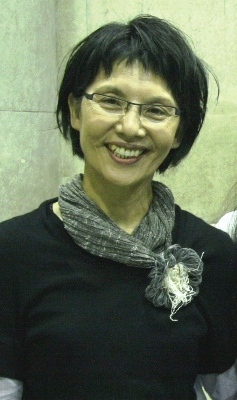 President of Mademoiselle Cinema.
Session House Dance Division Planning Supervision.
Representative director of Session House Corporation.
In 1991, established a small theater for dance, Session House.

Since then, he has been organizing dance classes and planning a variety of dance programs. In addition to performance activities, he has been committed to fostering young people, international exchange, and activating a wide range of contemporary dance. Practicing and performing over 40 performances and workshops annually.
In 1993, he founded Mademoiselle Cinema and was in charge of choreography.
In 2005, received the National Tax Accountant Kyoei Cultural Foundation Regional Culture Award.
In 2008, she received the Agency for Cultural Affairs Art Festival Rookie Award.
In 2017, he was invited from Mexico and Ethiopia to perform two overseas performances and gained favorable reviews.
Mademoiselle Cinema Official web cite