Next events
BF1 Kagurazaka Session House
Dance Performance
20 March(FRI)8pm
21 March(SAT)2pm/6pm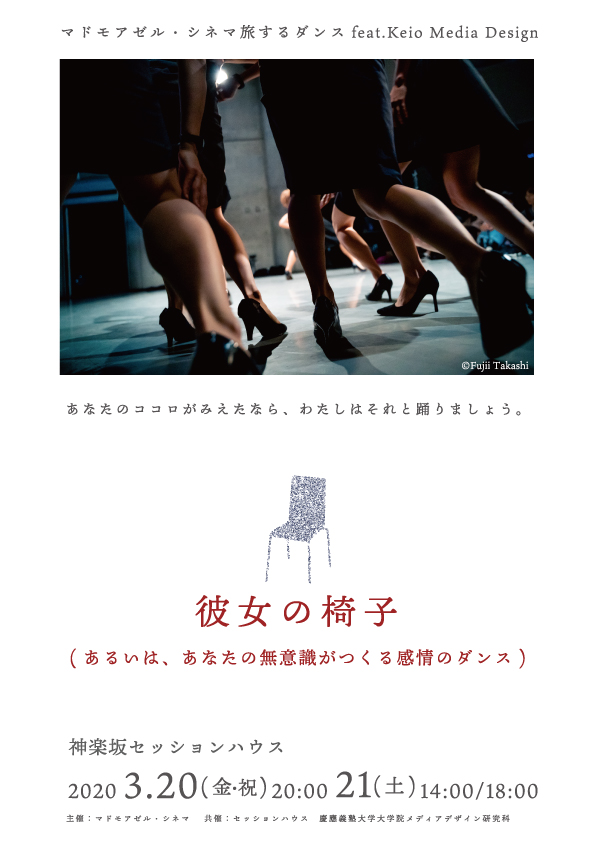 2F Session House Garden
Exhibition
11 March(WED)-22 March(SUN)
12:00-19:00 *CLOSED on March 16 (MON)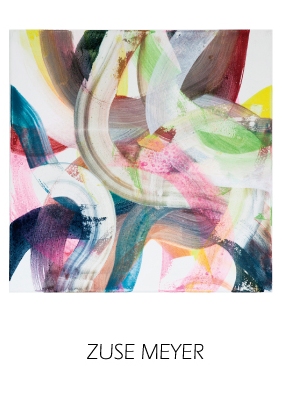 Recommended topics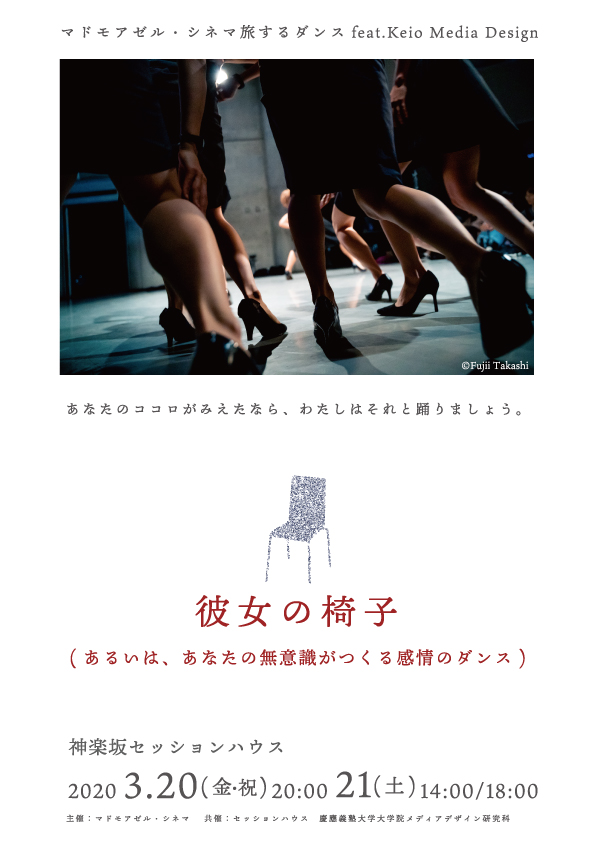 Mademoiselle Cinema Journey of Dance feat.Keio Media Design
Her Chair
(Or the emotional dance your unconscious creates)
Mar.20(fri)20:00 21(sat)14:00/18:00
Kagurazaka Session House
"Kagurazaka Session House" is a dance and art studio placed in Kagurazaka, Tokyo.
Session House provides you various dance classes such as Ballet, Contemporary dance, Nihon-Buyō (Japanese traditional dance) Monday through Friday.
On the weekend, Session House's studio turns small theater and produces mainly contemporary dance performances.
We have a gallery on the second floor, where art exhibitions, plays, mini concerts etc. can take place.
Kagurazaka Session House
158 Yarai-cho,Shinjuku-ku,Tokyo 162-0805,JAPAN
TEL: +81-3-3266-0461
FAX: +81-3-3266-0772
 →Access

View larger map
Digest movies of
Kagurazaka Session House residence company
Mademoiselle Cinema