Live Navi :
Kagurazaka Session House BF1 event information
Live Navi is performance information such as contemporary dance, music, plays, talks, recitations, etc.
at the theater "Session House" in Kagurazaka, Tokyo.
Session House presents various fascinating events every week.
If you find events that make you want to go,
do not hesitate to contact us by e-mail or reservation form.
Mademoiselle Cinema Journey of Dance feat.Keio Media Design
Her Chair
(Or the emotional dance your unconscious creates)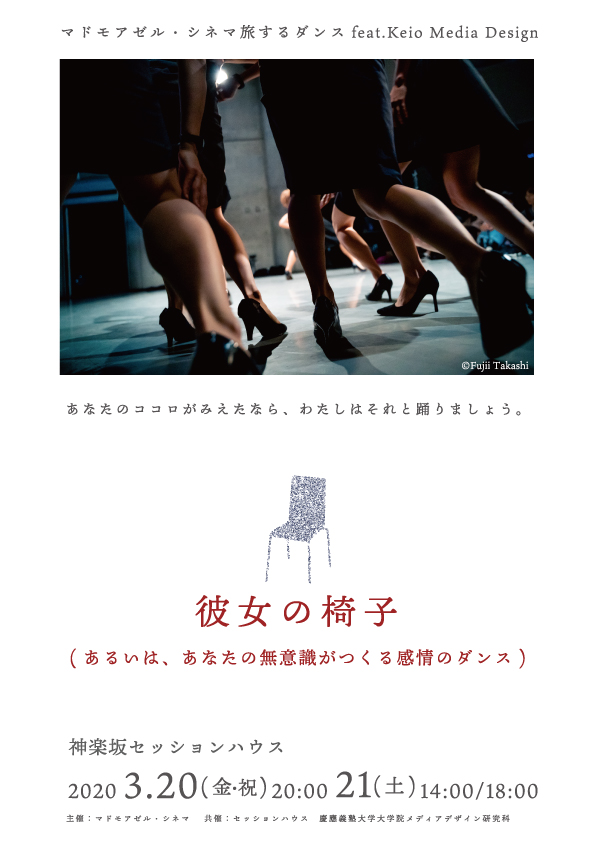 Choreography: Naoko ITO
Cast: Tamami TAKENOSHITA, Natsumi HASUSHI, Shiori NAKAJIMA, Moe SUGAWA, Kiyo SAJI, Mikae NAKAGOME, Yui KOMATSU
Lighting Operator: Miho ISHIZEKI 
Sound Operator: Michitaka UEDA 
Stage Director: Shunsuke NABESHIMA
Project Lead/Artistic Direction: Moe SUGAWA(Mademoiselle Cinema/KMD EM)
Technical Direction: Taichi FURUKAWA(KMD EM)
Wearable Sensing: George Chernyshov(KMD Geist), Karen HAN(KMD Geist)
Composition: Danny Hynds(KMD EM)
Interactive Lighting: Marcelo Padovani(KMD EM)
Technical Supervision: Kai Kunze(KMD Geist), Kota MINAMIZAWA(KMD EM)
Cooperation: ASADAMESH inc.
Mademoiselle Cinema Official Website
http://www.mademoisellecinema.net/
Specialized course of Dance 2020
OrganWorks, Mitsutake Kasai, Takuro Suzuki, Mariko Kakizaki, Sengiku Bandoh
Barabbas Okuyama's New duo performance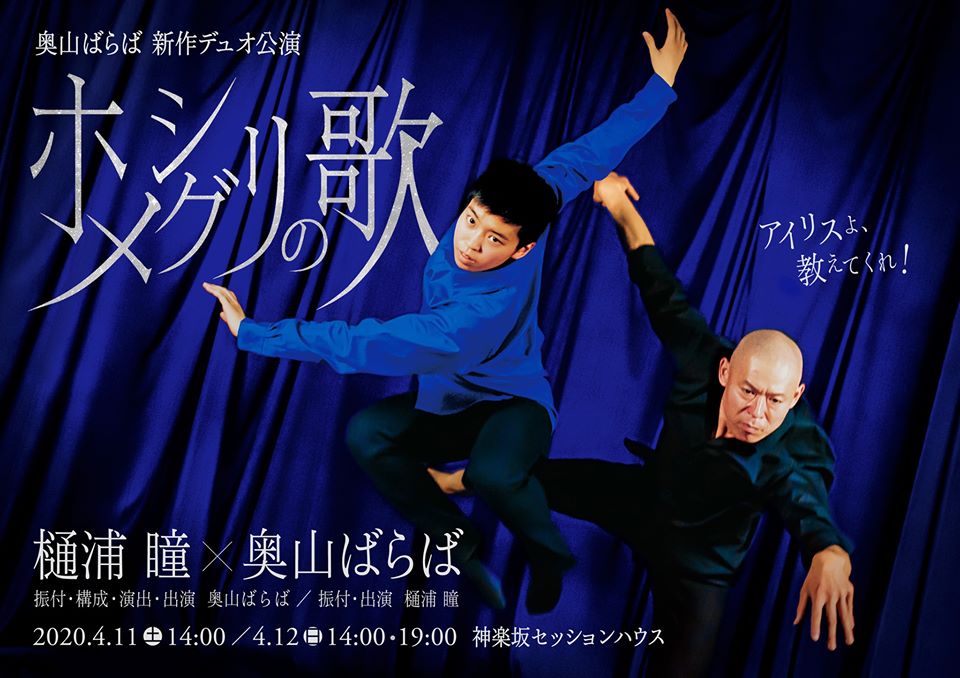 Theater 21 Fes vol.121 spring
Theater 21 Fes STEP UP vol.76 spring
Egiku Hanayagi Dance Recital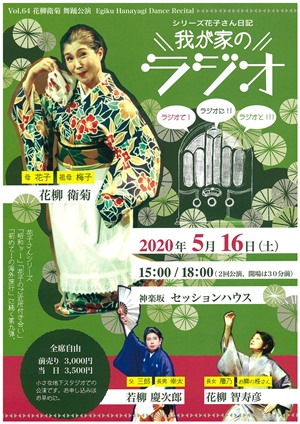 Dates
16 May (Sat) 3pm/6pm
Price
\3,000 (adv)
\3,500 (on the day)
Eigiku Hanayagi's Web site
https://egiku.jimdofree.com/
【Sponsorship・Production・Inquiry】
エギク ジャパニーズダンス プロダクツ(エギクJP)
Egiku Japanese Dance Products
Tel&Fax:042-747-6982
E-mai:egihana@kmail.plala.or.jp